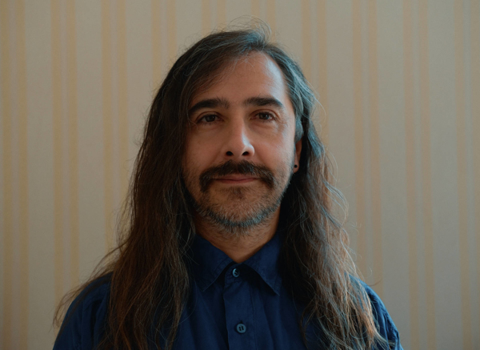 Profile
Juan Ortiz
Cologne/Berlin/Bogotá
017656967454
Instagram
Contact Me
Juan Manuel Ortiz Valenzuela was born in Bogotá, Colombia, in 1978. He studied film and television direction at the Universidad Nacional de Colombia, where he participated as a cameraman and director in both fictional and documentary projects. His short films have been screened and awarded at international film festivals such as BAFICI, the Miami Film Festival, the AXN Film Festival, and the Korea Green Festival.
As a director, he worked for public television in Colombia for several years before relocating to Germany. There, with the support of a scholarship from the Rosa Luxemburg Stiftung, he completed a master's degree in scriptwriting and directing at the Kunsthochschule für Medien Köln.
In 2015, he founded the Lagerfeuer Writers Room, an independent collective focused on developing projects for film and television. Their work has earned several awards, including recognition from the Win Wenders Foundation.
In 2016, he was granted a scholarship from Media Europa to participate in the inter-European postgraduate program Serial Eyes. This program, administered by the Deutsche Film und Fernsehakademie Berlin, Den Danske Filmskole, and the London Film School, offers advanced training in TV series development and screenwriting.
Juan has received grants from the NRW Filmstiftung for script development and innovative TV formats. Furthermore, he was among the 20 writers selected for the Seriesmania Writer's Campus with his TV series project "Agent Provocateur."
Additionally, as a writer, he has created content for companies such as Komplizen Film, Stick Up Films, UFA Fiction, Dynamo, Odeon Film, and Network Movie.
Currently, he is editing his first feature film, "SOLA."
He is works in German, English, and Spanish.